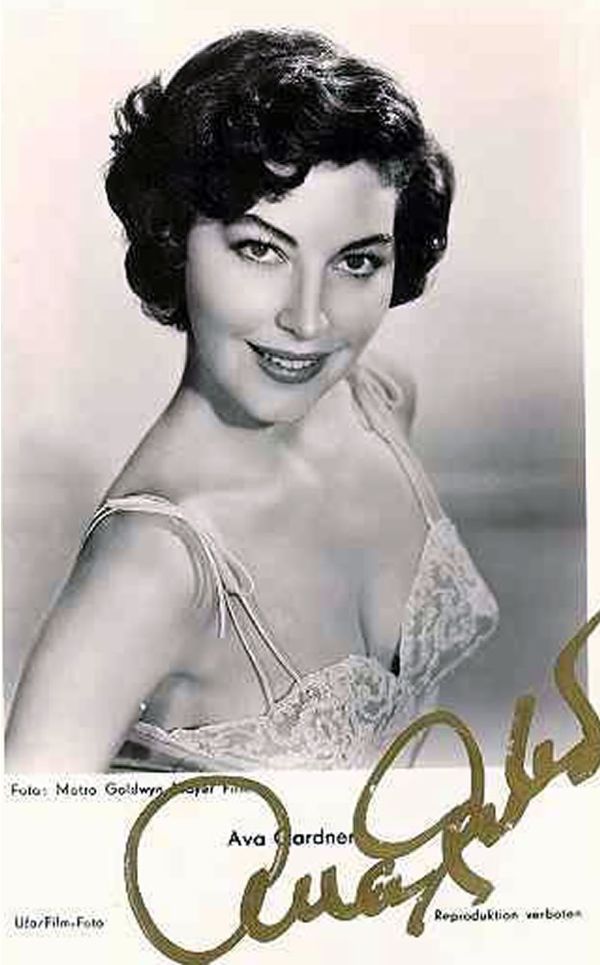 Ava Gardner image courtesey of
freeclassicimages.com
Ava Gardner swam naked in Ernest Hemmingway's pool, she was a regular guest at Papa's house in Cuba.  And, legend has it his wife, in a fit of pique, removed Ava's clothes from the poolside one day.  Her dip was extended only momentarily one would think, until she had hailed one of the help to bring her more towels.  Or maybe she just walked, splendidly up the garden path.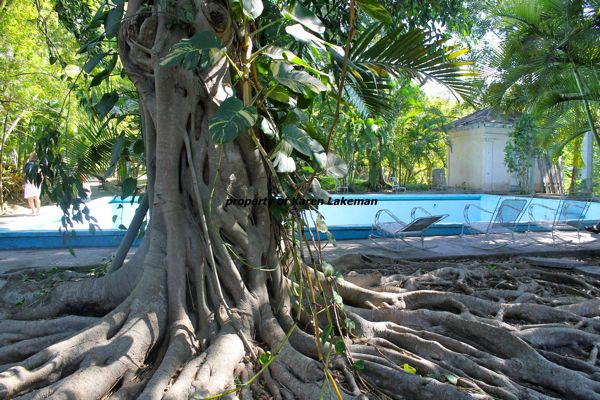 The big white hunter and Nobel prize winner Ernest Hemingway is up there along with Fidel and Ernesto on Havana's A list of tourist attractions.   Hordes of visitors flock to his house in the suburbs more than fifty years after his death by his own hand in 1961.  In fine weather they can see his typewriter where he always stood to write, his drinks cabinet, his bed and his trophies.  Bequeathed by him to be used as an a educational centre it was reopened as a museum in 2007 when it became apparent that nothing would be preserved unless it was protected. On fine days visitors can peer in through windows that are closed during inclement weather.  It's sprawling but not flamboyant and a sanctuary for the descendants of his many beloved cats and dogs for which there is a touching cemetery.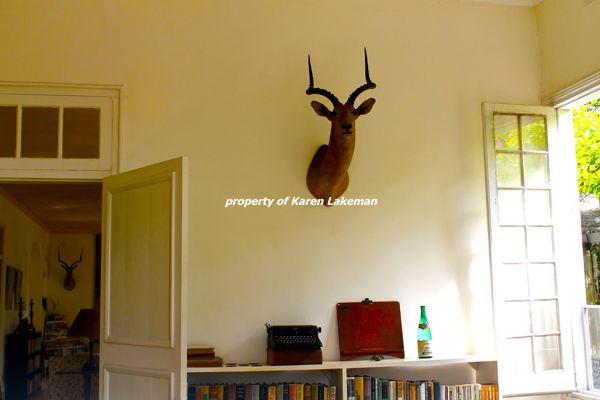 Back in town, above the door of the Bodeguita del Medio, hangs a stained sign which reads 'My mojito in La Bodeguita. My daiquiri in El Floridita. Ernest Hemingway'  and the tourists congregate to drink the overpriced drinks.  The food is standard fare but the vegetarians among us had fried bananas along with the black beans and rice and  the walls are lined with interesting photographs and the atmosphere is lively.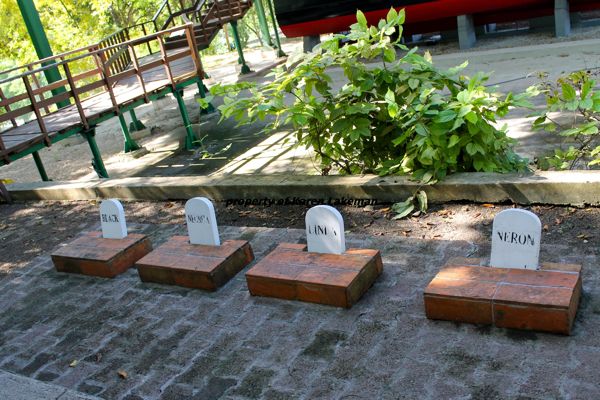 I read and relished his spare and powerful prose avidly a long time ago.  It solicited the heat of the sun and love, passion without discussion.  His house is a animal sanctuary and has a dog cemetery and this love of canines and felines is as always hard to reconcile with his hunting of big game.  For Hemingway and many others wild beasts are there to be conquered, or shot and stuffed.  And of course he liked to rip creatures from the sea.   Steven Berkoff wrote a beautiful poem "Big Game Fishing' as 'anindictment those who boast of ending the lives of beautiful creatures'.
http://www.stevenberkoff.com/poem_big_game_fishing.html