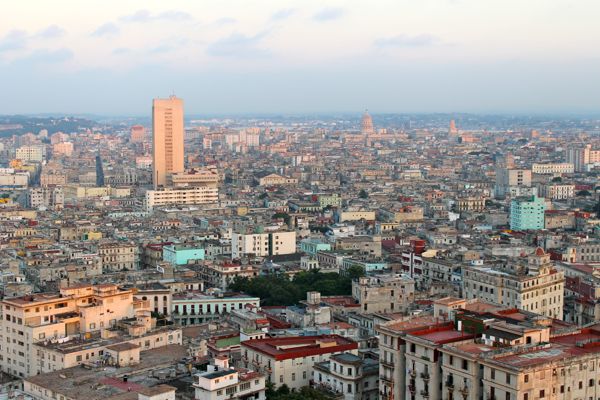 I had often thought of visiting Havana and it had come a close second in an erstwhile destination deliberation process with a good friend a few years ago (having been pipped at the post by India).  When an email dropped into my inbox informing me of a ten day writing course with Steven Berkoff that happened to slot nicely into a period of leave I stopped being indecisive about where to go for my next adventure and booked flights.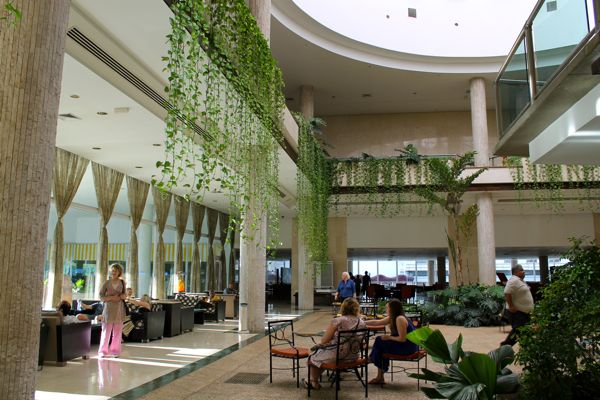 Not always gregarious and normally one to shun those dreaded group activities, being herded around and going about my day in close confines with people who are not of my choosing, this wasnt the kind of thing I would normally go for (at least not while on holiday). Furthermore I had never previously felt the need to be assisted by a writing course but was curious to meet the maestro in such a ravishing setting.  So I signed up for the curriculum at the iconic Habana Libre hotel (single occupancy fully paid up of course) and arranged my solitary countryside adventure to Valle de Vinales around it.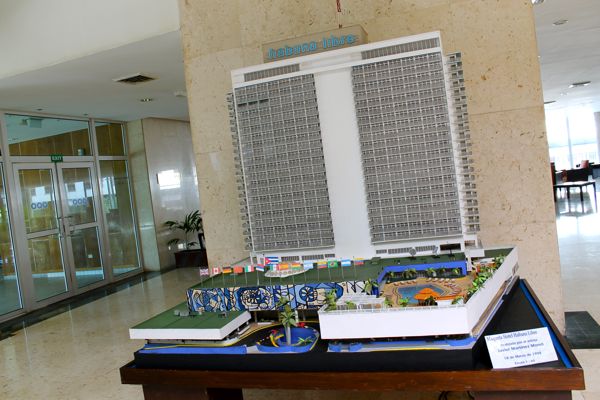 On the night I was to 'join' el groupo I waited around in the gleaming and capacious marbled lobby, half heartedly jollied along by a pina colada.  The air conditioned space was fine, I love the seductive anonymity of hotel lobbies but I wasnt really looking forward to meeting 'them', the others, at all.  I was actually to make a few good new friends out of it all as is often the case but at that moment I was waiting reluctantly to be associated with the rest of the herd.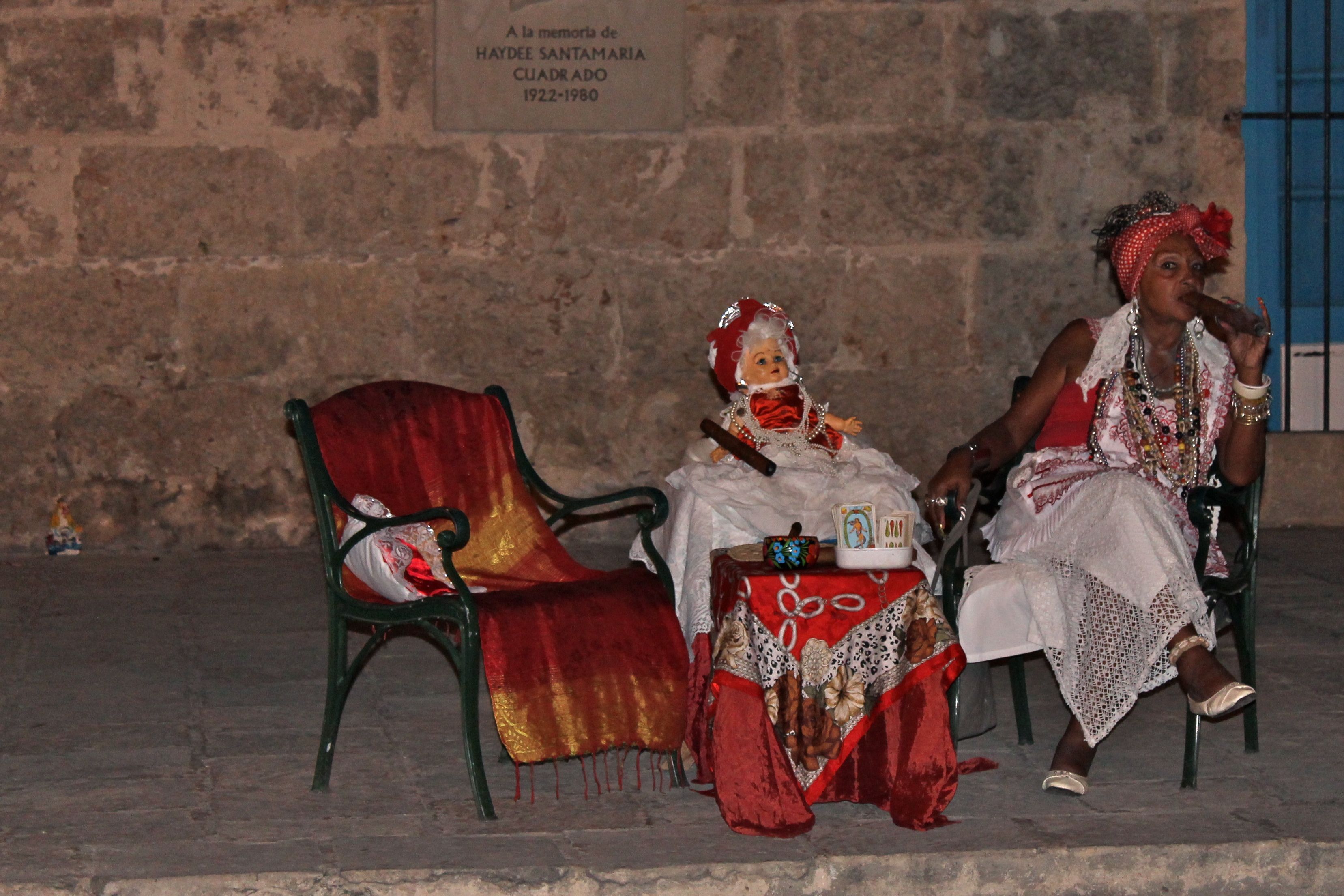 I hung around in the designated area of the lobby pointed out to me by the receptionist, until what appeared initially to be a wishy washy group of mainly women began assembling in the lobby and I was offered a wishy washy undrinkable mojito in a plastic cup.  I hovered around behind the unpunctual crew, eager just to obtain some basic details without having to linger too much and then to go off for dinner.  The ensemble were somewhat delayed as they had had to wait in the airport for someone who didnt turn up.  This whole group dynamic of waiting around for people is particularly tedious, especially if they dont turn up.  Maybe this particular anonymous would be writer didnt even want to enter the country when in full possession of the news I was about to receive.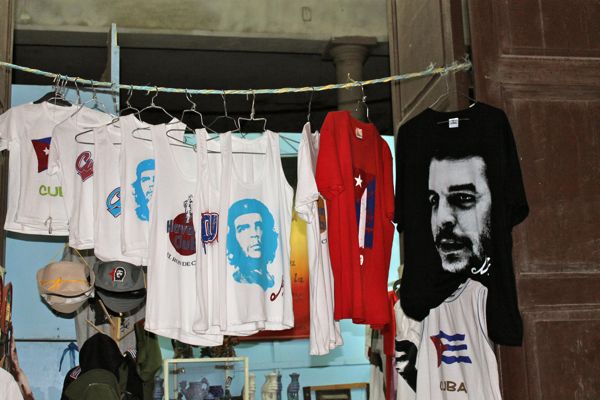 I already had a particular first night close by restaurant earmarked for dinner (Trattoria Maraka's on Calle 0 between Calles 23 and 25, just around the block) having no interest or patience for bonding and dining and the 'oh where shall we goes?' just yet.  A reluctant loiterer in the background, ready to slope off any moment, I was asked if I was who I was and handed a schedule for salsa dancing which I didnt question as my patience had reached its limits, there are only so many irrelevant questions addressed to the whole group one can endure.  Its extremely tedious when some people think it's necessary for a whole group of strangers to listen to the ponderous answers of a non native to "Is it safe?, 'can you drink the water?' and 'how can my husband contact me?.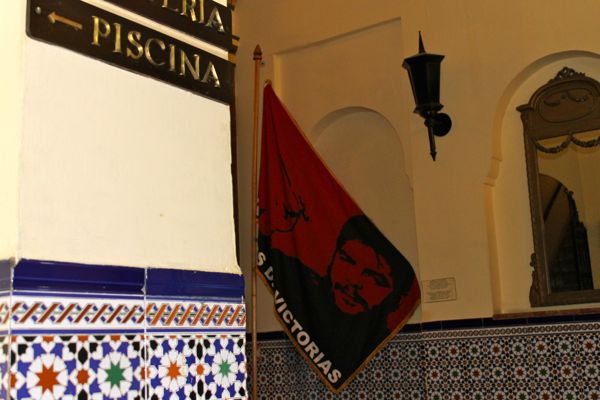 Waiting for the lift, a small mousey man asked me 'are you one of mine?', this instantly rankled but not wanting to get off on a bad foot I stopped myself from demanding 'one of your what?' and replied in an sniffy manner that I was here for the writing course and that I had been given a schedule for salsa dancing.  The small Antipodean's rather disconcerting reply was 'Its probably about the same but we dont know what time George wants to start' to which I replied 'who's George?'
'The tutor'
'I thought the tutor was Steven Berkoff''
' Ah.. you didnt you get the email… he was unable to come'
'No I was in Vinales for a few days and havent checked my email…'
Three days before the start date of the course wouldnt really have been a great time to reschedule in any case.  This really wasnt what I had wanted to hear.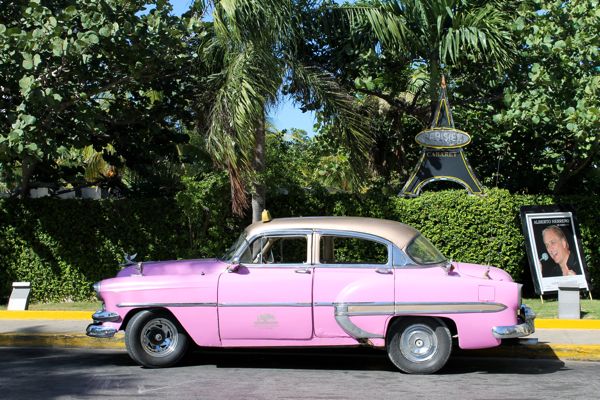 George, George, George.  George started the first session in his suite, he kept referring to his room with an adjoining room as his suite as if he hadnt been out much before.  Im pretty sure he hadnt been out much before.  He was wearing some sort of a kimono and kept telling us all about his recent milestone birthday and his engagement.  He started his first tutorial (numbers already depleted by several members who had defected join a concurrent salsa course) by asking us to add another descriptive word to out given names.  He kicked the whole thing off with Gorgeous George.  This kind of thing is what makes group 'activities' detestable.  So we had Sassy Sue and Mellifluous Mel and Kindly Kate and Amazing Ailon and all sorts of silly rubbish which would have been unbefitting of the august Mr Berkoff.  We were prompted to write and perform a bit and some of it was great fun.  The emphasis was on the acting out of what we had written, George being a stage actor and a thespian.  I'd never heard of George.  More people were to defect to salsa.
George had an obsession with Edgar Allan Poe and in particular with his narrative poem the Raven.  During one hilarious reading of which a cleaner burst into to room with a hoover just as him was shrieking, ravenesesque 'Nevermore'!
And the silken sad uncertain rustling of each purple curtain
Thrilled me – filled me with fantastic terrors never felt before;
So that now, to still the beating of my heart, I stood repeating
`'Tis some visitor entreating entrance at my chamber door –
Some late visitor entreating entrance at my chamber door; –
This it is, and nothing more,'
George often had visitors at his chamber door and held court out of hours.  He was insecure and in need of reassurance often repeating tiresome personal details that were of no interest and made one long to be out of his suite and by the pool.  He built up a small fan base of which he slept with at least one, upsetting others in this pack of women (more men it seemed prefered to salsa).  He had exclusive dinners to which not all of the group were invited.  It was obviously an all expenses paid trip but it transpired he was losing out because he was an out of work actor on the dole and couldnt claim benefits for a week.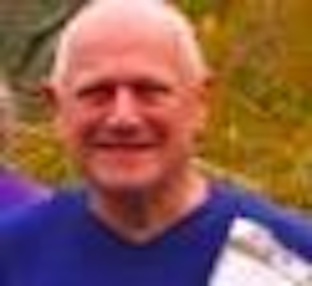 Havana was wonderful in spite of the absence of the big draw, our original intended mentor.  The disgruntled ones along with all the others were offered a free weekend of coaching with Steven Berkoff (who had had contractual obligations) on The Isle of White and the best fun ones went along and it served as a marvellous reunion.  Hours were spent in elegant high ceilinged rooms and ye olde pubs with the mesmerising and formidable thespian and captivating raconteur.