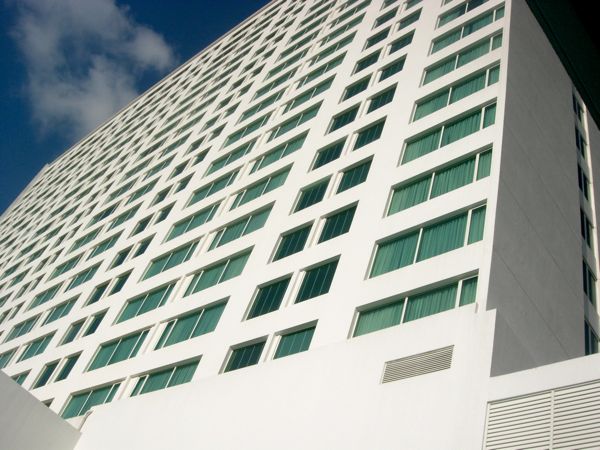 Borneo had long been one of my dream destinations, so whilst on a secondment in Singapore, I was lucky enough to make a few trips there.  Taking advantage of Air Asia's handy flights I flew to Kuching, a sprawling, bustling city on the banks of the Sarawak River.  And here from here, the Malaysian part of the island I was able to explore this exotic land.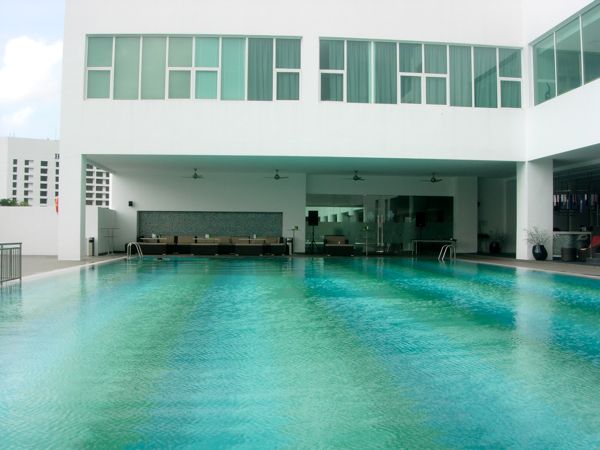 There are backpackers lodges and dormitories but on a hill in a fairly quiet part of town, a twenty minute drive from the airport, is the gleaming Pullman Hotel.  My first visit coincided with the soft opening of this sparkling new modern tower. The deluxe rooms on the top floors have floor to ceiling windows with views of the river and the city.  The bright, spacious public areas are sun streaked and comfortable and the relaxation area around the pool doubles as a nightclub complete with light shows in the evening.   The tapas by the pool are delicious and remarkably good value. There is also a gym, a jacuzzi and a steam room and a few yards from the entrance to the hotel I found a massage centre where the wonderful treatments  seemed to be a hybrid of a hard Thai pummelling and Swedish deep tissue massage with oil.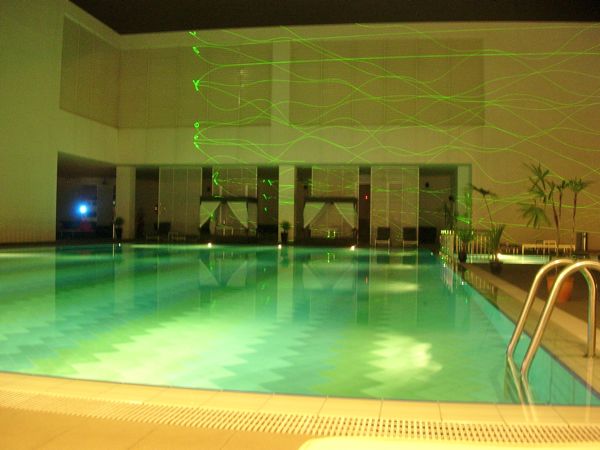 So if you have flown from further than Singapore or are just in need of some down time the food and relaxation areas in the hotel are pretty good.  There is a cafe with international dishes and breakfast, but for dinner the more formal Nu Er Hong restaurant on the ground floor has an extremely delicious traditional Chinese vegetarian selection and a good wine list.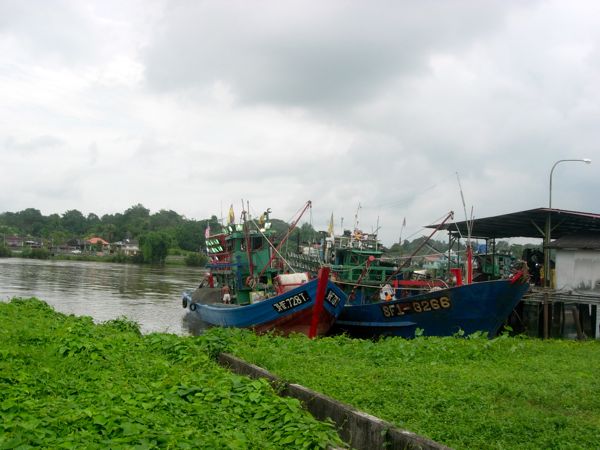 This would almost be a destination hotel if it wasnt Borneo out there!  After dinner, or after a swim and a massage, the charming Kuching waterfront promenade is a short stroll away and is a gentle introduction to the city.  And Kuching is a good base to explore the surrounding areas, and Borneo.