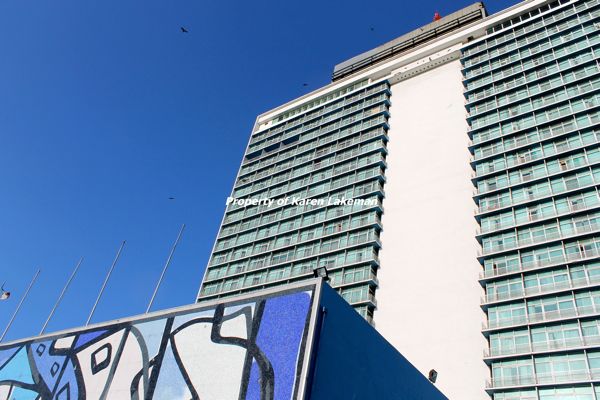 To profess vegetarianism in a typical restaurant in Havana is to be met in most instances with 'omelet?' and what you will get is the same as everyone else but with an omelet instead of the meat, so typically this would be a small thin well cooked omelet accompanied by rice and beans.  After a while I began to crave broccoli.
In Vedado, the vegetarian stalwart of pizza is delicious in the cafe style formica tabled Trattoria Maraka's on Calle 0 between Calles 23 and 25, literally around the block from the Habana Libre Hotel and its also delicious a taxi ride away in the old town, served on the elegant piazza in Restaurante La Dominica. I read Graham Greene's hilarious 'Our Man in Havana' while I was there and delighted in visiting the streets of the old town that he mentioned so often.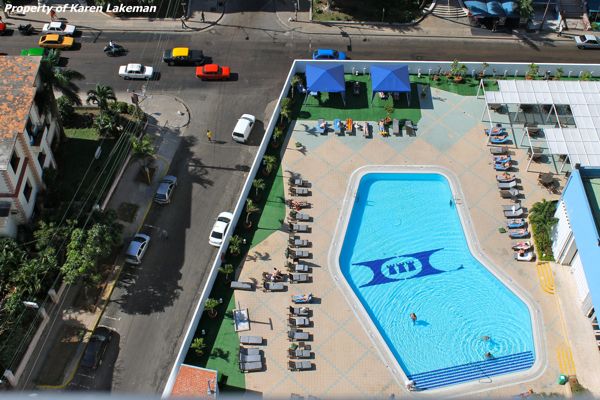 But dinner is by no means the only fun to be had at night.  By day Havana is noisy and hot and polluted but the wall around the pool at the Habana Libre, formerly the Havana Hilton before the revolution is an adequate barricade against the noise of the old cars.  One can lie under a canopy drinking pina colladas or too sweet mojitos and look up at the rooms occupied by Fidel, Che et al circa 1959. The rooms there are large and comfortable and modern, afford spectacular views over the city and are drenched in sunlight via the floor to ceiling windows.  But at night the heat and the breeze from the sea are delicious.  Around Las Ramblas in central Havana the pavements throng with brightly dressed locals and live music emanates from every bar. In contrast the old town with its magnificent buildings is elegant and staid and more touristic.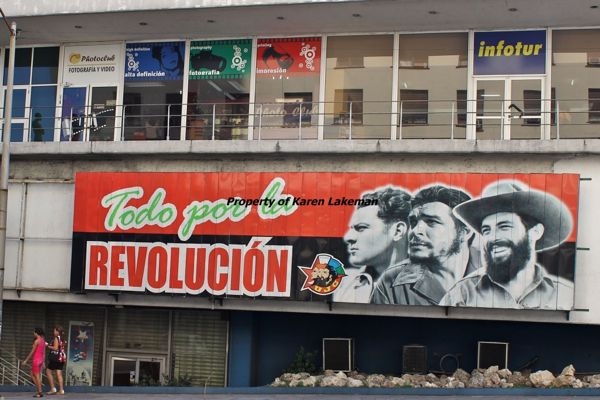 The people in Havana are very convivial, walking alone will not leave you without conversation.  Some people will ask you a lot of questions and then ask for money, others will just ask you a lot questions, enchanted by the outside world almost impossibly out of reach.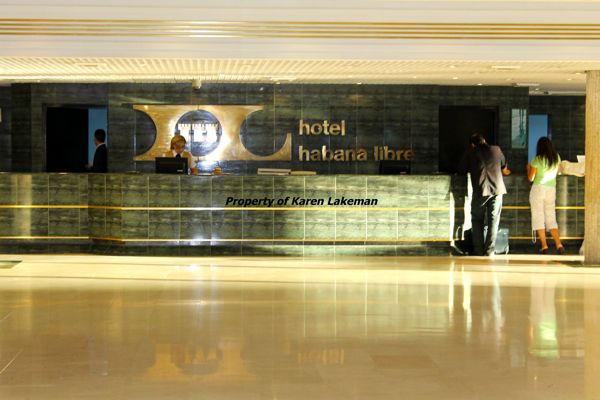 In his biography 'Before Night Falls' Reinaldo Arenas wrote, unhappy in exile after finally making it to the United States 'The difference between the communist and capitalist systems is that, although both give you a kick in the ass, in the communist system you have to applaud, while in the capitalist system you can scream.'